NaviStone® Personalized Postcards
Until today, retargeting website shoppers was limited to low-impact, low-response digital display ads. Now, NaviStone® offers a turn-key Postcard program that allows you to reach out to prospects and existing customers via the power of direct mail.
Enhancement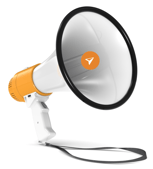 With NaviStone® Amplify boost the performance of your current customers by enhancing the known data with your customers' purchase intent data. Amplify each record and intensify your internal selections, modeling and overall segmentation strategy.