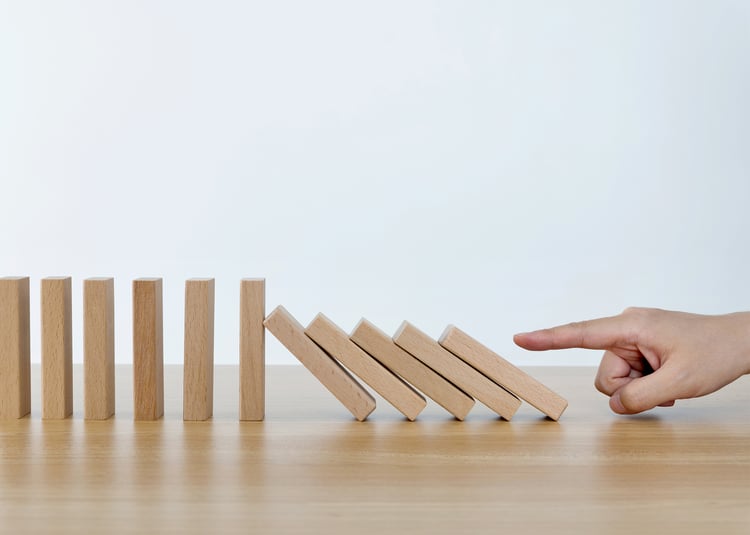 This week's blog post is contributed by guest writer, Maggie Korte. Maggie is the Sales & Marketing Intern at NaviStone and a student at the University of Cincinnati, Carl H. Lindner College of Business studying Information Systems and Marketing.
COVID-19's Impact on Paper, Supply Chain and Marketing
Amongst several COVID-19 setbacks, direct marketers are facing pricing and inventory obstacles. Companies that reach their consumers through catalogs, coupons, postcards, and alternative promotions are impacted by the inflated paper prices and limited inventory options. Let's take a few minutes to highlight how the market got to this point.
The Great Paper Depression
Due to the COVID-19's lockdowns in 2020, paper demand declined by 20%. With high paper consumers such as schools and businesses pivoting to remote work, paper manufacturers reduced their production to reflect the decreased demand. Similarly, because of lockdowns and social distancing, manufacturing staffing was also reduced in 2020. The ripple effect of declining usage and production staff had an impact on the supply chain as a whole.
As a result of decreased demand for paper products, manufacturing plants realized they had to shift their focus to other revenue-producing streams such as packaging materials used in e-commerce. Unfortunately, some manufacturers were unable to pivot and coupled with an overall lack of demand resulted in a shutdown of paper manufacturing plants. With the decreased manufacturing plants, and the shifting of priorities to meet the market's new demand of online sales (packaging materials), the paper supply chain constricted.
The Demand for Paper Rebounds
In 2021, the demand for paper rebounded, achieving levels seen before the pandemic. Schools returned to campus, businesses went back into the office, and social gatherings such as weddings resulted in the utilization of paper seen in pre-pandemic times. Unlike few other industries that were able to gradually ease back into full production, the demand for paper was immediate and manufacturing plants did not have the resources and staffing needed to adequately respond to the renewed demand.
Since last summer, prices for pulp have shot up 30 to 40 percent. The increased cost of pulp caused paper product prices to elevate by 7 to 15 percent across the board. Included in the paper products, packaging materials went up 10 to 20 percent. In addition to these reasons, below are several other reasons pricing as gone up.
Why are paper prices increasing?
Supply chain disruptions

Transportation network challenges

Downtime at mills

Plants going offline

International shipping delays

Container shortages for imports

Manufacturing pivoting to packaging materials

Raw pulp prices soaring
Direct Mail Marketing in a Paper Shortage
Given the challenges listed above, there are alternatives to consider when looking to market your company through paper. Given that direct mail yields the highest response rates and higher conversions than online channels, marketers are getting creative with their direct mail campaigns. Direct mail solutions are now available to marketers that leverage first-party, intent data which is modeled and mailed to specific website visitors who are the most likely to respond to that direct mail piece. Marketers who execute print campaigns by retargeting to their most engaged audience, are seeing a cost-effective solution versus mailing to every person who visits their website.
This specific category of Direct Mail Retargeting includes:
Direct mail retargeting through intent data

Data modeling to understand the website visitors with the highest propensity to make a purchase

Identity matching of up to 70%

Flexibility with printer relationship
Postcards as a Supplement to Catalogs
For catalogers finding themselves in a position where the paper shortage is impacting their ability to send out catalogs on a regular basis, the answer is postcards. Use direct mail marketing postcards which eliminates the need for expensive paper to supplement the decreased frequency in mailed catalogs.
In addition to seeing the benefit of using postcards during this paper shortage, solutions exist that allow marketers to send postcards to only the website visitors who show the most likelihood of responding, rather than the "spray and pray" approach that sends out a postcard to every website visitor.
For companies searching for a solution to their paper shortage obstacles, NaviStone uses data to target a highly specific mailable audience of responders. NaviStone's approach allows companies to use less paper while maintaining the reach of expectant buyers, providing a sustainable solution within the current market.