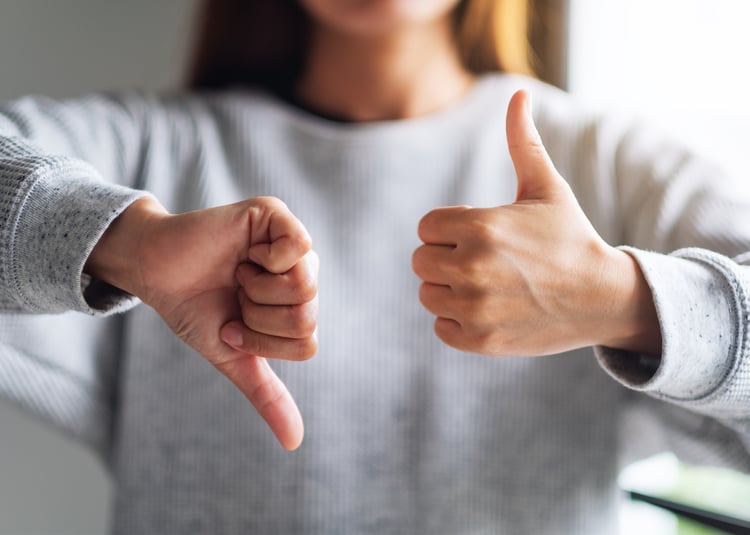 With only a couple of months left in the year, how are marketers rating 2020? Take a few minutes and read about how the year has impacted growth, innovation and business conditions for marketers across industries.
The 2020 Marketing Scorecard
When maneuvering our businesses through challenging times, it's easy to feel as if we are the only one struggling and that perhaps if we did something different, we would be in a different place. We have intimate knowledge of the state of our own businesses, but we don't have visibility into how others are doing. Are others dealing with the same challenges? How are they dealing with those challenges? What solutions have they put in place to overcome these challenges?
Well, you are not alone. As members of the GRMA (Global Retailer and Manufacturer Alliance) we have been lucky enough to learn a bit about how GRMA members businesses are doing.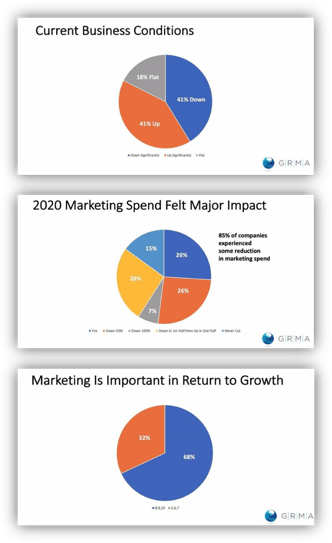 COVID-19 has created a unique environment as some business are actually thriving (i.e. home décor and home improvement) while others (i.e. travel and hospitality) struggle. 59% of marketers in this GRMA survey have reported business conditions as either flat or down, with 41% of businesses up.
One of the areas where brands are struggling is with regard to marketing spend. It's a catch-22. When sales are off, there is no money to spend on marketing but without spending on marketing, sales will suffer. We've all heard the saying, "When times are good you should advertise. When times are bad, you have to advertise." Bill Gates has famously said, "If I was down to my last dollar, I would spend it on Public Relations / Marketing." And while we all know this, only 15% of businesses surveyed were able to continue marketing without any changes. 85% have had to cut marketing spend to some extent; one third cutting more than 50% of their spend.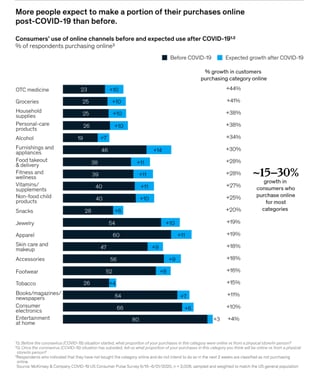 More than 2/3 of the marketers surveyed know that marketing is important if they are going to return to a growth stage. And we've started to see that while some marketers have had to cut spend in 1H 2020, they have also already been able to increase spend in 2H 2020.
So, where should these limited and invaluable marketing dollars be spent? There is no denying that consumer behavior is shifting more and more online. While some believe that consumers will go back into retail stores when they feel safe enough to do so, it can be argued that this shift is here to stay; especially for specific essentials and discretional categories and especially for Millennials , Gen X and high income earners. (McKinsey & Company) Marketers need to understand their customer, their product and the risk reward of various marketing programs when considering where to invest.
The same GRMA survey showed 68% of respondents acknowledge that the COVID 19 crisis has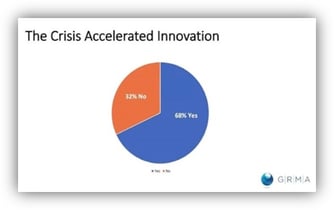 accelerated innovation and yet a Gartner study indicates that nearly 70% of businesses will maintain the status quo or limit risk within the marketing organization.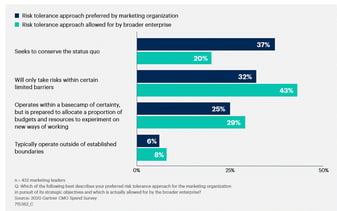 With so much continued uncertainty in the world today, advertisers and ad agencies are hesitant to try new things. But you can be innovative while minimizing risk. You can leverage and maximize investments made in programs already being executed by combining them with innovative complimentary programs. One example: Direct Mail Retargeting! You've already invested in driving site visitors to your website. Bridge the gap between offline and online marketing channels, retarget through the most responsive marketing channel Direct Mail and maximize that investment. Call NaviStone and inquire about a no risk test!