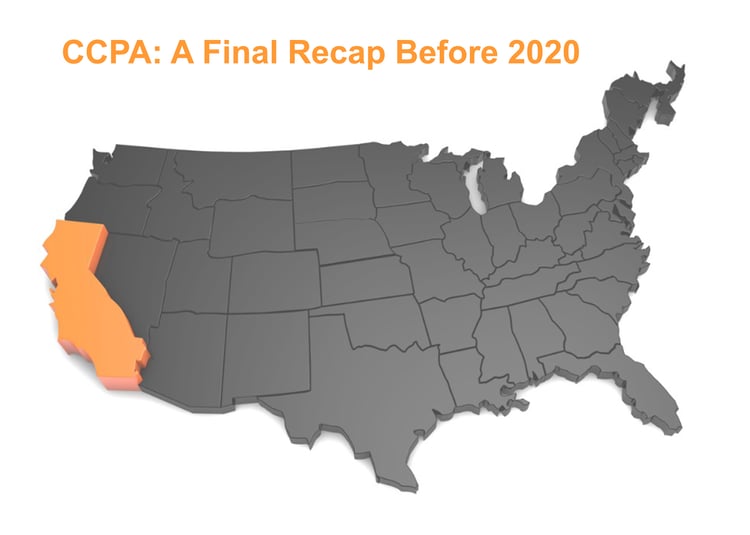 The California Consumer Privacy Act (CCPA) is just over a month away from going into effect. Are you ready? Take a few minutes to get a final recap of the legislation.
CCPA: A Final Recap Before 2020
For more information on CCPA, check out some of our previous blog posts on the topic.