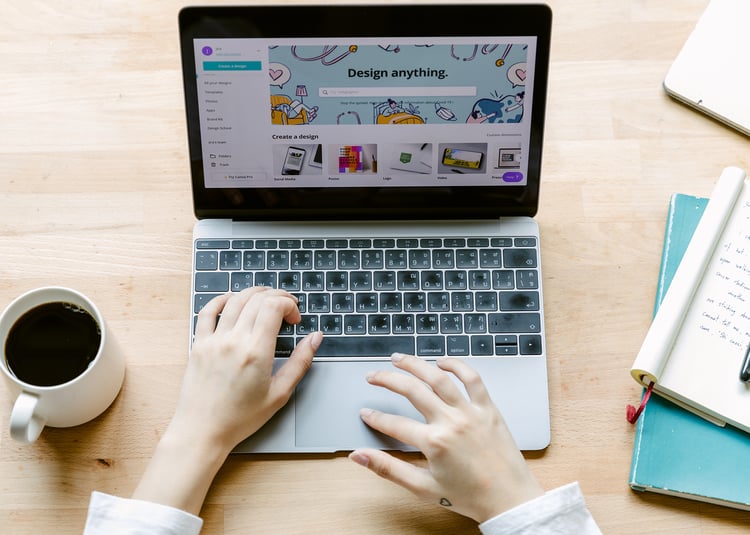 Marketing campaigns that use a combination of direct mail and digital mail will help lead to higher response rates compared to those that only choose digital mail. The same can be said for fundraising in the non-profit sector. Contrary to popular belief, some of the best fundraising software comes with nonprofit direct mail functionality. Instead of limiting your organization's communication methods to only direct mail or email, consider a combination of the two in order to drive better results. Check out the below list of tips to strategize your nonprofit ogranization's next direct mail campaign.

When creating your direct mail fundraising materials, cross-check a list of strategies for mailing services such as:
Audience Choice
Storytelling
Know Your Audience
Include "You" Terms
Leave the Ego at Home
Be Specific
Provide Skimmable Material
Include Important Keywords
Create an Experience
Test
When combining digital marketing and direct mail in nonprofit fundraising strategies and services, it is important to keep the source information unique. The material should address a specific need in the donor relationship building process.
1. Carefully Choose Your Mailing Audience
When choosing a direct mail fundraising audience, there is more than one type of person nonprofits should hope to reach out to. These include:
Housefile Mail: Mail sent to donors who have already given to your nonprofit company before. Send them a friendly nudge as a reminder to donate again.
Prospecting Mail: A cold outreach to new donors or those who haven't donated in a long time.
It is recommended that all nonprofits have a housefile mail strategy incorporated into their fundraising strategy each year, since housefile mail often has a better return on investment. If nonprofits have an effective fundraising CRM, it can be much easier to find new donors. These donors may include:
Future Gift Prospects: When reaching out to people through direct mail fundraising, continue to build a rapport that will help lead to something greater in the future. Direct mail fundraising is a great way to build relationships even if you're not expecting a donation right away.
Specific Generation: According to charitable giving statistics from NonProfitSource, 24% of individuals from the Baby Boomer generation donate online because they were directed to a site from direct mail resources. Be mindful of the generational preferences when you segment your donor list for direct mail fundraising.
2. Effective Direct Mail Fundraising Letters
A key part in the direct mail fundraising process for nonprofits is making sure that the letter sent tells a story that relates to the prospect. When people read through their mail, you want to make sure that you catch their attention right away. The best way to do this is by pulling them in with a story. There are different stories that can be told to keep donors intrigued via direct mail:
Your Story
Your nonprofit company should have a unique story to tell. Telling prospects about the struggles and triumphs of your nonprofit company will show that you have a credible organization that is trustworthy with their contributions.
Story of the Individual
Employing stories of individuals is another method for inspiring donors that is effective in your marketing strategy for both direct mail fundraising and digital fundraising. It is often debated if the power behind statistics is greater than stories. Statistics are great, but a good story can easily pull at an individual's heartstrings.
3. Know Your Audience
Understanding your audience is the best way to customize your direct mail fundraising strategy. This way, you know how to meet the needs and expectations of your prospects. Before sending your material to the mailers, know exactly who you are mailing to. In your marketing strategy, find out details about your prospects including:
Age and living location
Why they'd be interested in your nonprofit company
Community motivation
Communication preferences
Programs that resonate with themselves
Have they shown interest in your organization by previously visiting your site?
4. Be Sure to Include "You"
This concept is often found with business writing, and is used to better connect with your targeted prospects. People tend to be more interested in their own actions compared to those of the writer. One of the most important words that an organization should add to their letters is the word "you."
Instead of framing your sentences around every request your nonprofit company will need, it is best to frame them around the actions of the donor. This marketing strategy can help organizations make better connections with their donors.
This marketing strategy can be used in other forms of communication within your organization as well. From your direct mail fundraising to acknowledgement letters, it is always best to focus on making your donors feel the most important.
5. Leave Ego at Home
Remember that this fundraising campaign cannot appear to be about you or your organization. Your campaign is about the donors and their connection to your cause. The content should focus on the cause or the stories that bring the organization to life. Disregard the reasons why your nonprofit organization is better than the other ones nearby.
6. Be Specific About Donations
Nonprofit organizations can't be shy about asking for donations. Many times, a nonprofit organization is too shy to ask donors to give. Sometimes they are not specific enough for donators to understand the message or the call to action. In the event that you don't clarify your donations, you may never receive any. Be sure to remain specific in your donation request and the impact their donation will make.
7. Skimmable Direct Mail Letters
You do not want your organization's prospects to feel like they are reading a novel when they receive your letters. It should only take a matter of minutes from the time your prospects open your letter until the time they are finished reading. Direct mail letters that are long or difficult to read are likely to lose attention. Keep a conscious effort to use at least one of these elements:
Simple sentences
Direct call-to-actions
Easy choices of words
8. Use Important Keywords
In other fundraising efforts, you may find that there are specific keywords or phrases that are effective in grabbing the attention of your prospects. These words will establish credibility and signal potential benefits for the future donators. Some important keywords to have in your letters include:
The name of the donor. A system of direct mail fundraising that can auto-populate a supporter's name as a template can effectively address the support to immediately grab their attention.
"Tax-deductible." Using this term can give prospective donors a reason to benefit from a donation to your organization. This is a bonus to feeling good about a donation!
"You." As mentioned, this keyword can help connect with donors and put the donation in perspective, making them feel more connected to their donation.
"Give." Instead of creating a call-to-action by asking for support, be direct and ask them to "give." This clarifies your reason for writing to the prospect.
9. Create an Experience
Think of ways to create an integrated campaign across every channel of communication for your future donors. To integrate with your audience is to make sure that they see the same story no matter how they interact with your organization. The stories included in your nonprofit direct mail campaign should also be featured on your webpage and social media.
10. Test Your Campaigns
Some of the best practices in direct mail marketing campaigns may not work for every nonprofit company. Be sure to test your market as a safe approach. Testing your fundraising communications is the best to make sure that your nonprofit direct mail campaign is smooth and effective.
Make sure to track your direct mail fundraising success to show how well it can play into your donation performance. Getting creative with your mailing services and fundraising strategies can help your donors realize the true impact of their donation and may lead to growth in future prospects. Contact NaviStone today to get started with your nonprofit's direct mail campaign.