From the days of the men on Madison Ave to today's social media strategist, the marketer's role over the last few decades has changed drastically. Think about the evolution of consumer shopping. To keep up, the evolution of the marketer is required as well.
In order to evolve, marketers must raise their own bar and rise to the level of what is expected. We are in an era of learning, testing, mastering, and then moving onto the next challenge. Let's take a look at the ever-changing skills and expectations of the marketer today.
The below Infographic shows how the role of a marketer is changing. The evolution of the consumer and technology has created a demand for a different type of marketer. One that embraces each step of the buyer's journey today.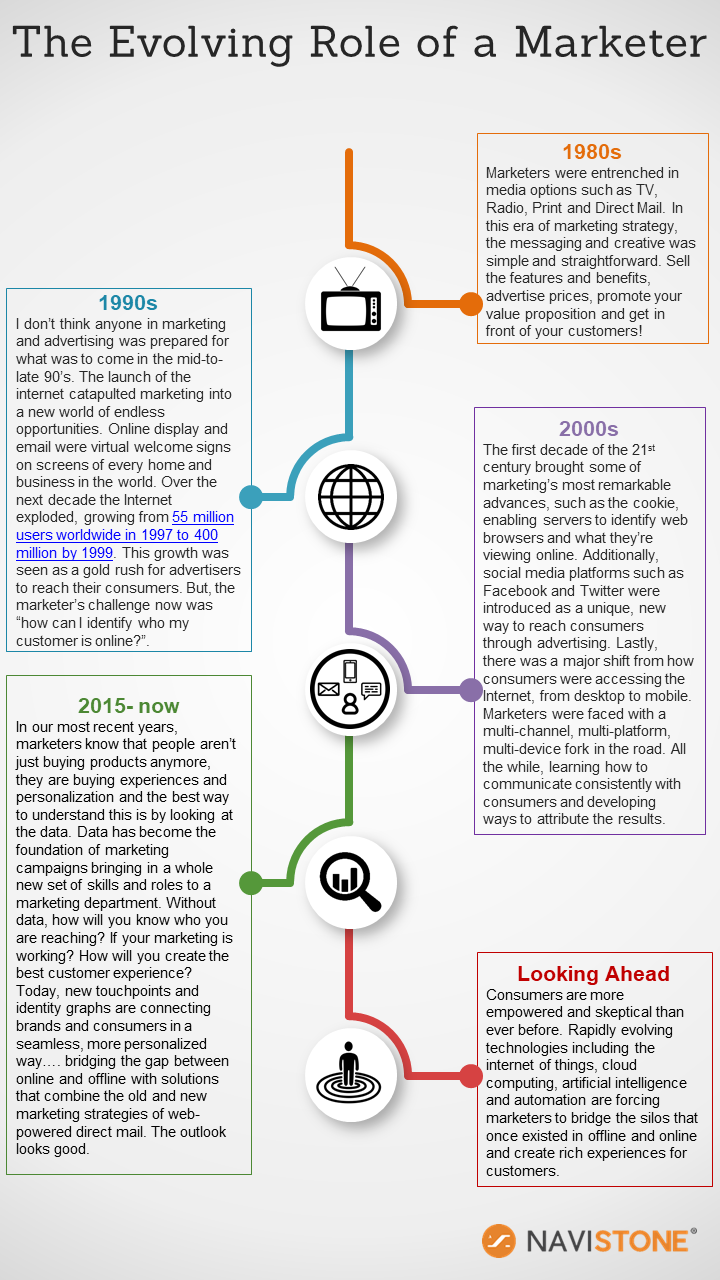 It's fair to say if you're up for the challenge of battling the field of marketing today, ask yourself these two questions…1) Are you an innovator? The field of marketing is ever-changing, and you can't just be a passenger. It requires the special skill of asking the tough questions and trying new things. 2) Are you flexible? There is no cruise control setting in marketing. Test and learn, be okay with change and experimenting. Try the new technologies along with some of the old. One is silver and the other gold.