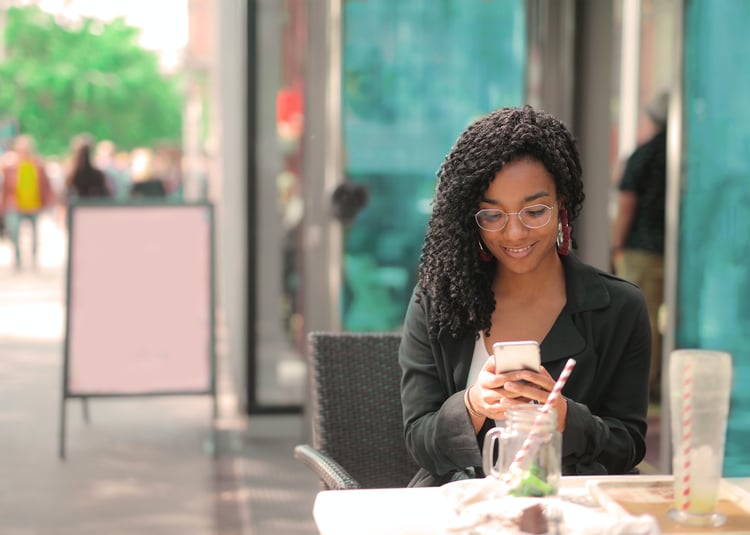 This week's blog post is contributed by guest writer, Chloe Cunningham. Chloe is the Sales & Marketing Intern at NaviStone and an Honor student at the University of Cincinnati, Carl H. Lindner College of Business.
Positive Marketing: Bring Back the Happiness
Sixteen months. Nearly a year and a half of fear, uncertainty, and aggravation. There is no denying that this time has taken a toll on all of us. As marketers, it is exhausting. As consumers, it is exhausting. For everybody, it truly is exhausting. What we all really need is a break.
Data has proven that for many people, a break is actually how they are choosing to cope with this prolonged mental anguish. In fact, "79% of professionals say they will use more vacation days in 2021, and 46% say they will take a longer vacation than in past years" (WSJ). Statistics have shown that people want time off and a sense of escape.
There has been an undeniably overwhelming amount of negativity in the media for the past two years. Stress in Americans has unsurprisingly risen exponentially.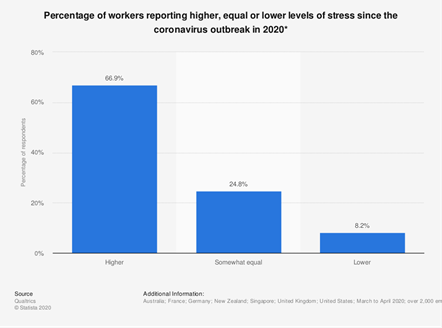 And this is not due only to the pandemic. Take a look at the many roots of anxiety and depression in the U.S.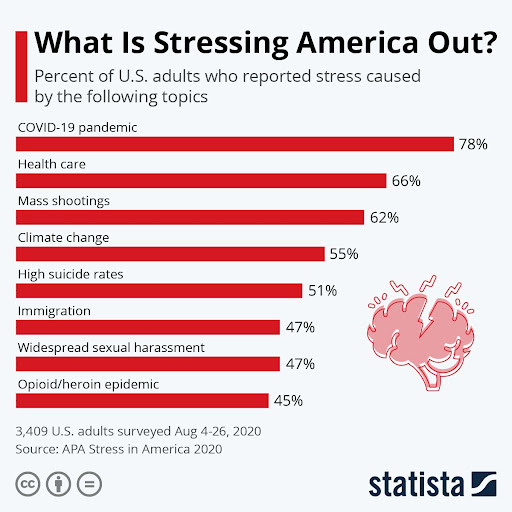 Consumers are looking for hope. A light at the end of this tunnel. As marketers, we owe it to our customers to finally make them feel good about something. We can start to actively promote optimistic advertisements, termed "positive marketing," to put a smile back on the faces of our customers.
Medium.com defines positive marketing as "an alternative approach to marketing for those of us trying to achieve social good. It incorporates social and sustainable considerations into the marketing processes, so your marketing is not just a tool for promoting your good work but is simultaneously helping to deliver social impact."
Integrate positive marketing to make your messaging meaningful to your consumers. This will help make them feel empowered, improve your brand image, and give consumers even more reason to invest in your company. Here are tips to consider when incorporating positive marketing into your mix:
1. Be Empathetic.
From going through a recent pandemic, recession, presidential election, racial justice movement, and much more, our patrons deserve some empathy. Showing consumers you care about these recent events will give them confidence in supporting your brand, as well as give them a sense of strength for pushing through it all.
2. Recognize the past but move forward with a positive energy.
While being empathetic about the past, it's important to remember that consumers need a break from negative news. They do not want to be constantly reminded of any defeats. Let's take a moment to recognize the hardships we've all been through this season and then put more even emphasis on the good. We have a chance now to bring an upbeat energy for the future.
3. Show off your hard work.
Silver linings have a new significance. Share meaningful news about your company's ability to stay afloat these past two years. Beyond even just surviving a pandemic, exhibit any time, money, or effort you've been able to designate for other nonprofits or movements. Don't be afraid to display any efforts your company has in place to promote social good.
4. Give your customers a laugh.
When the timing's right, give your customers something to laugh about. If they can associate cracking a smile at your ads, that will ingrain a cheerful association with your brand. According to Agility, "Over half (53 percent) of consumers say they are most likely to remember and enjoy an advertisement if it's funny." Consumers could always use a chuckle to break up their everyday stress.
5. Above all, focus on the customer.
Businesses ultimately provide solutions for consumers. Our focus as businessmen and women should be to not only solve problems for consumers, but also to create experiences that make their life better. Your product can be solving their day-to-day problems, and your marketing is what has the power to brighten their day.
"Focus on the customer. Delivering great customer experiences should be the goal of every department in the business."
Consumers need a break from the negativity. Statistics show that stress levels have risen and people are looking for a way to just get away from it all. As a marketer, you have the ability to incorporate empathy, positivity, and humor into your marketing mix. This will allow your messaging to instill a feeling of strength, optimism, and peace of mind within your consumers.