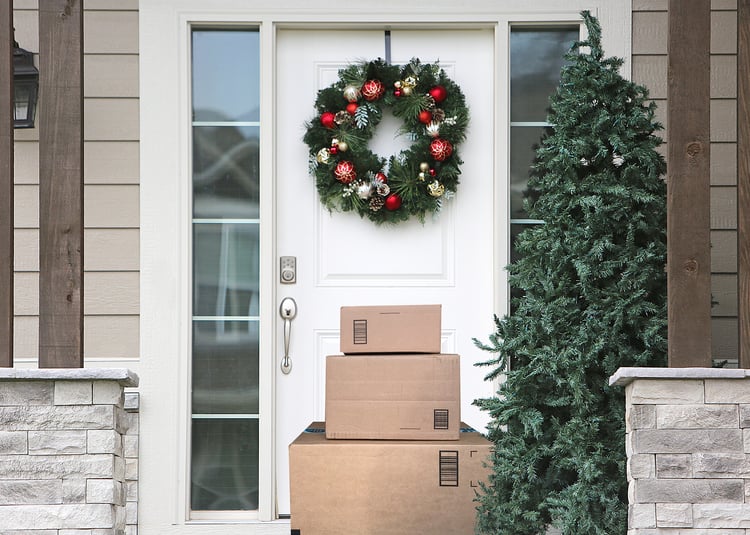 As we round the corner into Q4 and enter the most anticipated time of year for D2C marketers, let's take a look at what the experts are saying about the upcoming 2021 holiday season and how marketers can prepare.
On a recent Webinar hosted by Wpromote, experts from across the marketing industry gathered to discuss the 2021 holiday season. Some key takeaways? When asked how prepared marketers are for the holiday season, only 6.3% said they are ready to go. So, if you are not ready for the holiday season…you are in good company. When asked what potential challenges marketers are planning for in Q4, inventory and/or supply chain challenges and shipping delays were ranked highest.
Let's take a look at the top 4 predictions this holiday season, aggregated from insightful sources who are shedding light on what to expect in this holiday season.
1. U.S. Retailers Face Extra $223B in Costs of Goods This Holiday Shopping Season
Caila Schwartz, Senior Manager, Consumer Strategy and Insights at Salesforce predicts, "Prepare for a Christmas without cookies. With global legislation and changing consumer preferences giving way to a new internet, marketing departments are facing the greatest disruption in the last five years. Consumer privacy and trust has prompted tech giants such as Google and Apple to proactively phase out cookies and ad tracking before looming deadlines. This means that tracking user activity through third-party data across the web and mobile applications will become more expensive, if not impossible. But where there is a challenge, there is opportunity. This has turned first-party data — the data that organizations collect and manage on their consumers — into gold." Read more predictions from Salesforce here.
Alicia LeBeouf, Head of Industry, Retail, Superstores & Grocery for Facebook at Adweek predicts that there will be "An extended, ecommerce-driven season. In-store, supply chain and logistical uncertainties prompted retailers to kick off 2020 holiday efforts earlier than ever with online deals and promotions last October. We expect to see more digital acceleration with another extended, ecommerce-driven holiday shopping season in 2021. Pent-up demand may result in even earlier activity, so brands should start connecting with both loyal and new customers across digital and mobile channels now." Check out more trends for the season from Adweek here.
Adriana Nunes from eMarketer reports that "Ecommerce will continue to match the value that customers get in-store—boosting its share of overall sales. Beyond Thanksgiving, more consumers will likely turn to online shopping throughout the entire holiday season, especially after retailers proved over the last year that they can duplicate much of the in-store experiences digitally by offering the same discounts online and in-store and through same-day pickup. So even with the ability to shop in-store this year, ecommerce will continue to grow: Retail ecommerce sales are projected to make up 18.9% of total holiday retail sales, up from 17.5% last year, per our forecasts." Read more about eMarketer's holiday trends here.
Kristina Stidham of Total Retail reminds marketers and retailers that "FedEx will increase various surcharges for peak season, focused on Express and Ground home delivery services, reports Business Insider. Starting in October, FedEx will raise its surcharges for packages that require additional handling, are oversized, or are unauthorized for its Ground network from $3.50 to $5.95 and $30 to $62.50 through Jan. 16, 2022." For more information on this topic, read her story here.