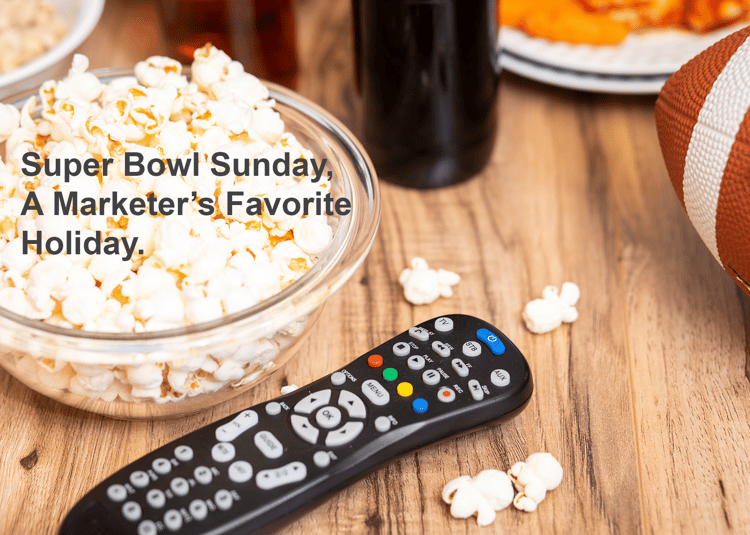 The Super Bowl, one of the biggest events in American culture, is fast approaching and marketers everywhere are gearing up for the big day. This annual event draws millions of viewers from all over the world, making it a prime opportunity for brands to showcase their products and reach a massive audience. From eye-catching advertisements to buzz-worthy commercials, the Super Bowl has become a platform for brands to get creative and showcase their marketing prowess. In this blog, we'll take a closer look at why marketers are so excited about this year's Super Bowl.
It's early February and football squares are filling up, grocery lists for the snack aisle are getting longer and beverage prices are rising, all in great anticipation for Super Bowl Sunday…. a Great American Holiday. As Bengals fans (based in Cincinnati), NaviStone was disappointed to see our beloved team miss the opportunity to compete in Arizona this weekend, but we will be watching, nonetheless.
For marketers, Super Bowl Sunday can be compared to the Grammys or Oscars for musicians and actors. We wait with eagerness to see the creativity and jaw-dropping commercials brands of all sizes showcase during the game. Whether the :30 spot includes Hollywood cameos or dancing animals, we are here for it. Some of us may even admit to paying closer attention during the breaks than the actual game.
The latest prediction states that Super Bowl LVII will see its TV audience nudge north of 100 million viewers in the U.S. for the first time since 2018 (Variety). Given the level of viewership the Super Bowl generates, this is a marketer's dream.
It is estimated that a total of 16.5 billion U.S. dollars will be spent by consumers in the United States on Super Bowl related purchases in 2023. These purchases include, for example, food and beverages, game-related merchandise, other apparel, decorations and televisions (Statista). Given this amount of spend pre-game, it is wise for marketers to begin their promotions ahead of the big day.
We know that marketers invest a lot in driving traffic to their websites and we've seen in our own client data over the years the impact that advertising during the Super Bowl can have on a brand's site traffic. Whether you are marketing on TV, before, during or after the big game this weekend, be sure you have the right strategies and tools in place in order to monetize that website traffic and convert those 100 million viewers into paying customers.
If you are considering boosting your brand during next year's big game, here are a few facts to consider.
A survey of 1,050 US adults recently conducted by Marketing Brew and Harris Poll shows 75% of women said they'd likely watch the Super Bowl this year, up from 62% who said the same last year and 50% who said they did in 2021.

That same survey shows those who are likely to watch the Super Bowl this year were most excited about the game itself - 82% said they're looking forward to it. But, they're more highly anticipating the ads than the halftime show.

The audience size alone might justify the $7 million price tag for a 30-second spot in the Super Bowl (ANA/TMA Super Poll).

Nearly two out of three viewers (64 percent ) believe people are more likely to buy a product when it is endorsed by a celebrity (ANA/TMA Super Poll).

Use omnichannel marketing. The power of the Super Bowl audience and brand awareness can be used as a springboard for your brand. Be sure your website is ready for consumers across all stages of the buyers journey and can be reached across multiple channels- both offline and online.
Remember, the marketing fun doesn't stop on February 12th when the clock runs out and the winner claims their victory. Perhaps the most important day in this marketing holiday begins the day after. Gaining the brand awareness and attention of consumers is just the kickoff to the next engagement and a repeat purchase.