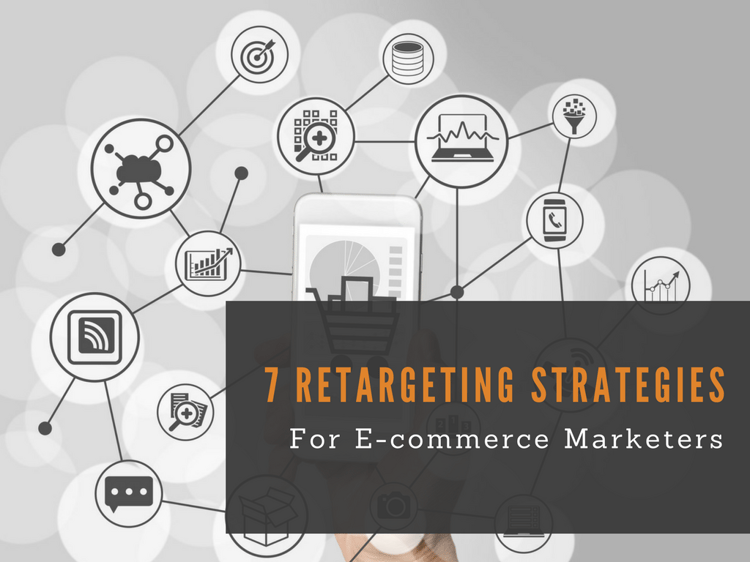 We're all painfully familiar with display ad retargeting. You may only look at a particular item one time, but it follows you everywhere you go on the Internet for weeks. You're sick of looking at the item, and you're even more sick of this half-hearted retargeting strategy that doesn't speak to you as an individual customer, and often continues to follow you long after you have made your buy/no buy decision. As marketers, it's time to up our game.
The problem with retargeting ads is how we use them as marketers. They were the shiny new toy that we couldn't resist overusing. Prospects and customers have real channel preferences. They respond to different media in different ways. The future of both targeting and retargeting is to find the medium that best fits where the customer is in their path to purchase and that resonates with them.
There is a valid and useful place in your marketing tool kit for digital display retargeting. But it is far from your only tool! Many other media can be used to deliver retargeting messages and are better choices for many of your prospects and customers.
1. Text Messaging
According to Salesforce, mobile devices are already more popular than laptops and computers for E-commerce browsing; furthermore, mobile phones are expected to comprise 60 percent of visits to E-commerce websites by the end of this year. As the world becomes more digital and more portable, it's in your best interest to make your retargeting mobile as well, and even better if you can incorporate user geographic location into the mix.
A text message is a great way to send a relevant message to someone who has already expressed interest in what you have to offer. Consumers who opt-in to receive text messages are either very interested in buying from you or they've already bought from you. Further, they have told you that this is their medium of choice. You can use data you glean from someone's recent site browsing to make those text messages substantially more relevant.
2. App Notifications
App notifications — like text messaging — help you retarget in a timely fashion when you have relevant information to provide to your customer. If your company has a mobile app, you'll be able to send time-sensitive reminders to people who have browsed through your app or your website. You can also let people know about sales on your site, and you can provide individual-specific promo codes for the products they've viewed in the past. Since the notification is tied directly to the individual consumer's activity, you'll be able to see how the notifications directly impact your bottom line.
One of the failings of banner ad retargeting is that although you're reminding a consumer about your product, you're forced to do so in a way that can't be individualized, which is one of the reasons those ads get annoying!
The best part about app notifications is that they're no longer specific to mobile apps. Google Chrome now allows websites to send push notifications to any consumers who consent to receiving those notifications. What's possible in marketing is evolving quickly!
3. Social Media
A study by Marin Software showed that nearly half of companies that utilize retargeting are now using social media as part of their retargeting strategy. This makes sense for two reasons. The first is the pervasive nature of social media, which has become a major part of the way people absorb information and communicate. Every experience, every purchase becomes fodder for social media activity. If you want to reach people, there are few mediums better than social media. The other reason social media retargeting is so powerful is the nature of social media advertising. Sites such as Facebook allow you to fine tune every aspect of the audience that will see your ads.
As social media continues to evolve, there will be even more avenues for advertising. Younger audiences are increasingly using Snapchat for social communication, making it an ideal destination for any company that covets a younger demographic. YouTube is also a great place to advertise, especially considering many companies already use YouTube to display their video content.
4. Addressable Television
A by-product of the world becoming more attached to mobile devices is the decline in popularity of the conventional television set. People are watching less TV these days, particularly people under 35 years old. However, this doesn't mean television as a form of entertainment is dying.
People are increasingly turning to computers and mobile phones to watch their favorite TV shows, and who can blame them? In this age of cord-cutting, mobile apps and on-demand content, there's little reason for anyone to watch live TV if they don't want to. This new way to watch TV opens the possibility for different consumers to see different ads while watching the same show. Addressable TV allows you to show advertising similar to digital display on websites today.
But, you don't want to just annoy people while watching their favorite TV shows! Like web digital display advertising, use this medium to reach people who are still very early in the path to purchase. It might be better to attempt to get someone to provide more contact information to invite more personalized communication rather than use this medium to go for the sale.
5. Email
Like many digital media opportunities, email has historically been overused. "Batch and blast" bulk emails inevitably generate consumer disappointment. 78 percent of consumers have unsubscribed from emails because they were receiving too many emails from a company, but 86 percent of consumers would like to receive promotional emails from companies at least monthly, and 15% would like to get them daily. The balance lies in utilizing triggered email retargeting rather than continuous bulk campaigns to everyone on a specific email list.
Triggered email retargeting is based upon the consumer's actions, which allows marketers to send a more personalized communication. Abandon cart emails are one type of retargeting email, but retargeting emails don't stop there. Retargeting emails can be sent to users of your in-store apps once they've reached milestones. If a consumer is within a 5-mile radius of a store, you can send them an email with a special in-store offer. Retargeting should always be based on consumer action rather than on consumer demographic or vertical alone.
6. The Internet of Things
There's a smart device for virtually everything. You can change your home thermostat through a mobile app. You can use Amazon Echo or Google Home to verbally dim the lights. You can stream internet video through your TV. And these developments barely scratch the surface of what's to come.
Although the synergy and convenience of the Internet of Things is nice, there are already concerns about what the future holds in terms of in-home privacy and advertising, something the Amazon Echo already plans on incorporating. As a marketer, it's imperative to keep an eye on emerging trends. Sometime soon, using the Internet of Things as an advertising platform will be a necessity. Make sure you're ready.
7. Programmatic Direct Mail Postcards
While all the retargeting strategies we've discussed are quite different, they all have one thing in common. They're digital forms of advertising that rely on data and technology. However, retargeting doesn't have to be digital.
Retargeting can also happen through direct mail. Programmatic direct mail postcards combine the data and immediacy of digital marketing with the many benefits of direct mail marketing.
Direct mail has one major advantage over every digital marketing medium — it's harder to avoid. Internet users ignore hundreds of ads each day. But when they check their mail at home, they consider each piece they receive. They're also far more inclined to respond to a direct mail offer than they are to an email or a banner ad.
Best of all, each direct mail postcard is tied directly to the actions of an individual along their path to purchase. You're not just displaying a product image on a bunch of unrelated websites. Instead, you're providing a timely and persuasive reminder to someone who's already considering buying your product. The combination of modern technology and an old-school personal touch makes direct mail postcards a highly effective retargeting tool.
Effective Retargeting Must Go Beyond Digital
There's no one right way to retarget interested customers. An effective retargeting strategy can incorporate several different retargeting methods with the ultimate goal of reaching the customer in a way that appeals to them. Regardless of whether one works better than another, any retargeting initiative you take will help you to learn more about your customers, which will ultimately help you in all your marketing efforts.