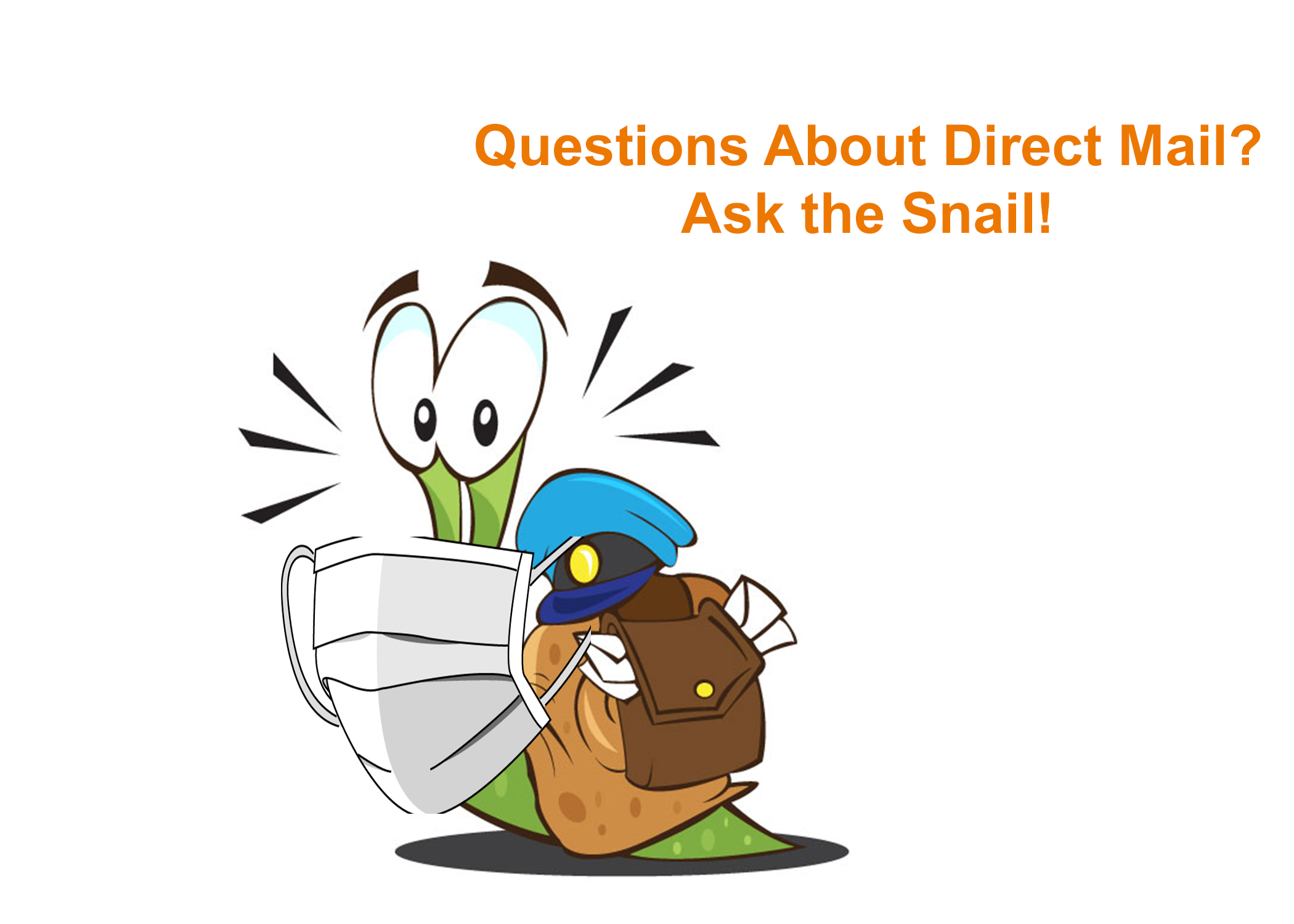 Have a burning question about Direct Mail that you've been longing to have answered? Ask Zippy! Zippy the Snail has been in the field of marketing since its inception. His wisdom is unmatched to those other "couriers" out there, and he's about as direct as it gets! Submit your questions to zippy@navistone.com.
Dear Zippy,
As a provider of home goods, 2020 was the best year we have had in the past decade. We saw first- hand that consumer purchasing was different than recent years past. We experienced a greater frequency in the amount of transactions made, a lower value per transaction and a slight shift in the seasonality of the transactions. Given the extenuating circumstances that consumers and businesses navigated in 2020, how should we think about consumer behavior in 2021 and 2022?
Sincerely,
Puzzled in Portland
---
Dear Puzzled,
While most of us have never had to deal with a crisis like the COVID pandemic, we have had other disruptions that may serve as an indicator for what to expect. The explosion of eCommerce in the 90s, the launch of Amazon Marketplace is 2000, and the financial crisis of 2008 may be years to reflect on.
When consumers first started purchasing online, we asked, will the online buyer have the same lifetime value (LTV) as the offline buyer? When consumers started purchasing from Amazon, we asked, is this a shift in consumer spending or an expansion in consumer spending? When the financial crisis of 2008 hit, we asked, when will consumer spending be back to previous spending levels? And now we ask, is the COVID customer the same or different from pre-COVID customers?
Pay close attention to your customers and how they are interacting with your brand, both from the perspective of how frequently they are interacting as well as what they are interacting with.
Many brands are seeing an increase in site traffic and not surprisingly, an increase in sales. After all, browsing activity is the best indicator of intent. Adobe reported that it would've taken between 4 and 6 years to get to the levels that we are seeing if the growth continued at the same levels it was at for the past few years. Additionally, Statista reported an increase in online transactions of 39.5% when comparing January 2020 to January 2021.
Understanding intent, the browsing activity of your site visitors, will help you understand what's to come.
We've also seen a shift in what products consumers deem as essential. In 2020 we all made purchases that were "nice-to-have" that we otherwise would not have purchased and also those that have become must-haves and will continue.
Working from home: Were those purchases one time purchases to get set up, or ongoing needs to support a home office?

Remote learning: Will our children be back in school full time or will there always be the need to support some degree of virtual learning?

Spending more time sitting on that lumpy sofa: After you buy the new sofa, do you need a new rug (yes) and then new paint (yes) etc...?

We simply need a little pick-me-up: home spa treatments, more wine (!), new streaming channels, puzzles.

Stimulus checks were received causing an unseasonal spike in transactions. How can you prepare for the challenges to your supply chain?
Look at the purchasing history of customers you acquired before 2020. Look at the purchasing history of customers you acquired during 2020.
With what product or service did you acquire them with? What problem are you helping them solve? What are the demographics of these consumers? Does this influence the channels they purchase from? If you know the answer to these questions, you will know how to continue and expand your relationship with these customers in the years to come.
Yours Truly,
Zippy