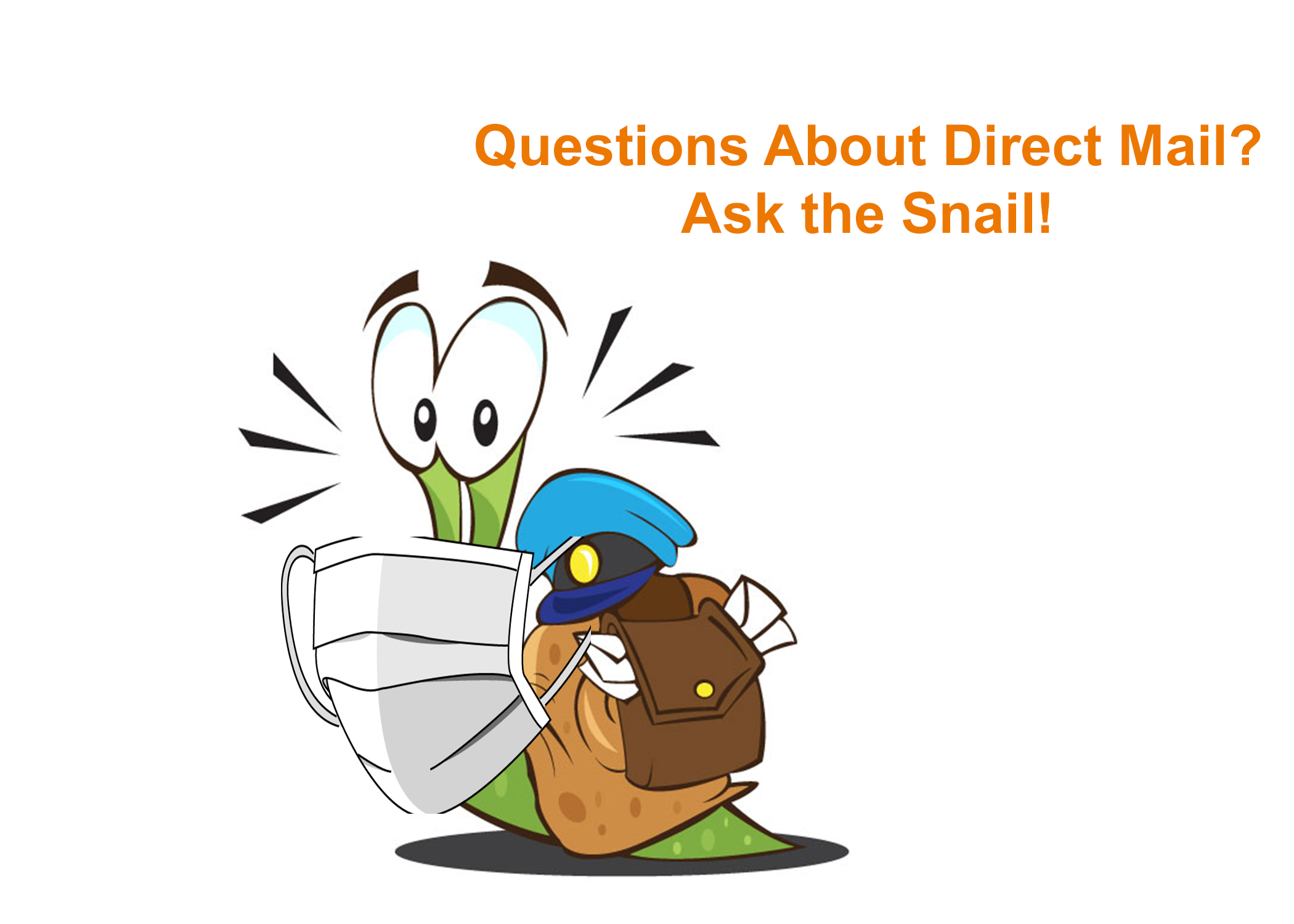 Have a burning question about Direct Mail that you've been longing to have answered? Ask Zippy! Zippy the Snail has been in the field of marketing since its inception. His wisdom is unmatched to those other "couriers" out there, and he's about as direct as it gets! Submit your questions to zippy@navistone.com.

Dear Loyal Readers,
Earlier in the year, I was asked a question from Pam in Portland who was confused as to how her company should think about promotional codes. I've recently received several more similar questions on this topic and wanted to expand on my response as we move into the busiest buying season of the year.
When executing a marketing program, keep these two opposing ideas in mind:
Promotional codes are very effective at driving consumers to take a specific call to action.
Redemption rates, or actual use of promotional codes when transacting are typically quite low.
How can both of these statements be true?
The best way to think about this is to think about your own behavior as a consumer. We all receive thousands of ad impressions daily, many of which include a promotional offer. In how many instances does the offer drive you to transact? Me – A lot! When transacting, in how many instances do you actually use the promo code. Me – Not Many! Why?
We are busy people. With so much transacting online, we are not limited to when we shop, where we shop or how we shop. If I receive a promotional offer while checking my email or mail, I am likely to tuck that away physically or metaphorically until a time when I am ready to shop. When that time comes, it may be dedicated browsing and shopping time, or more likely, it is in between meetings at work (don't tell my boss) or for a few minutes before my kids need something or when the impulse strikes. Do I have that promotional offer with me at that exact moment? Probably not. Did I remember the code? Definitely not. So I go online and find the site and browse the product and place it in my cart and then use one of the many discount extensions I have loaded on to my laptap to find the best promotion available for the item I am purchasing.
We've all seen them: Honey, Piggy, eBates, Coupon Cabin, Invisible Hand, Offers.com or the dozen others that are available. These extensions search the internet for sales and deals of the product(s) you are looking for, some will even notify you of a better price at another site that you may want to look into.
Good marketers will typically be consistent with the offers they make available at a given point in time, such that the offer I find online will mirror the offer I got through mail or email. But, the code will be different and a different program may get credit for the sale. That of course leads to the topic of attribution, but that's another conversation for another time.
So while the promotional offer may have driven the transaction, the promotional code is not necessarily needed to take advantage of the promotion.
At the end of the day, you want consumers to be motivated to respond as a result of the promotions you offer. Be sure to carefully manage your programs so you know who is getting what offers and then complete a matchback to see who responds – whether the actual promotional code is used or not!
Yours Truly,
Zippy