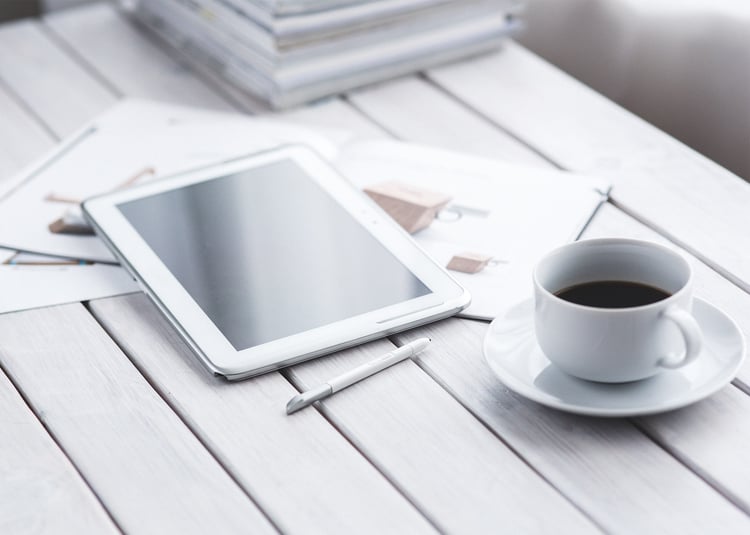 As Q3 comes to a close, we wanted to share a few of the top articles we found valuable. In case you missed them, links are below! Grab your coffee and find the corner of your home where you can catch up on some quick reads.
This is a great review of the California Attorney General's final regulations for enforcement of CCPA which began July 1 2020. Take a look and learn about the final regulations and some additional revisions, which are important for businesses to consider as they move forward with CCPA compliance published by Mintz.com.
---
While the use of digital tools continues to increase by brands during this time of social distancing and solo working from home, we are experiencing a lack of physical interactions. Direct mail helps fill a gap in by providing a tangible 1:1 personalized interaction with the target audience whether prospecting, reactivation or loyalty. Check out this story by Bart Devos on how "Direct mail has reestablished itself as a frontrunner for marketing spend, and some companies have already made moves to tap into the opportunities presented by the print marketing channel."
---
Work smarter with First Party Data while balancing trust with privacy. You may not realize this, but NaviStone can help you convert your unknown prospect browsers into targetable audiences via first party cookie syncing for direct mail retargeting. Third party cookies, need not apply! Read more in this story, written by Wilson Raj, about how you can make first party data work smarter.
---
Are you ready for this? As with everything 2020, brands need to be agile and planning for Black Friday is no different. Set to begin on October 10th and last through November, Black Friday will not be 3am shopping trips to your local retail store hoping to score the best deals. With supply chain delays, social distancing rules and consumer budget adjustments, the Internet and PJs will replace camping in the parking lot, standing in line and mad crowds aiming to grab the deal of the season. Read more in this article written by Lauren Coleman-Lochner and Jordyn Holman in Bloomberg.
---
Ruth Bader Ginsburg will be missed. She influenced so many while breaking barriers through her life. She was a pioneer of equality and will remain an inspiration to all. While not afraid to speak her mind and fight for what is right, a few of my favorite quotes from her are:
"Fight for things you care about, but do it in a way that will lead others to join you."
"Real change, enduring change, happens one step at a time."
"My mother told me to be a lady, and for her that meant, be your own person, be independent."
And, her response to the question of when will there be enough women in the court?
"When there are nine." People are shocked by the answer to which she replied, "When there were nine men, nobody raised a question about it."