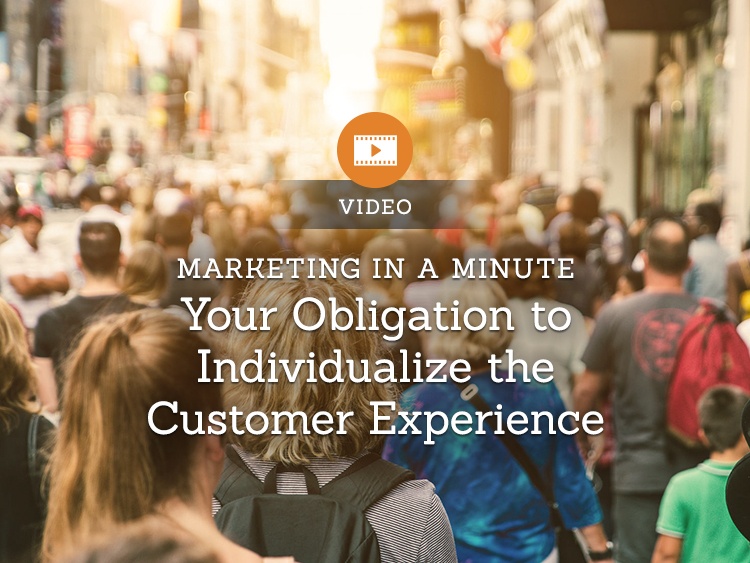 In the first video in our "Retail Isn't Dead...Mediocre Customer Experiences Are," Lori talks about the need for marketers to rethink what consumers want from their shopping experience.
(Marketing in a Minute Transcription)
Your Obligation to Individualize the Customer Experience
We've been hearing that "retail is dead," so we're taking a minute to talk about the so-called
death of retail and what that means for marketers today. First off, let me say that I don't think retail is dead. I think consumers expect a better shopping experience.
Last month at the CRMC conference, I was introduced to a paradigm shift in thinking about the role of retail. Retail used to be the means in which a transaction was made. The media (email, TV, display ads) is what drove you to the retail store. You then went to the store and transacted. With the emphasis on the customer experience, what was previously the media is now the means to transact and vice versa. Retail allows the opportunity to provide an experience. The consumer will then transact through any channel they like, online, through mobile device, picking up the phone, or going into the store.
As marketers, we're obligated to understand how consumers want to engage with our business, and then create individualized marketing that allow consumers to drive their shopping experience.
Retail isn't dead. As the customer experience evolves so does the retail experience.