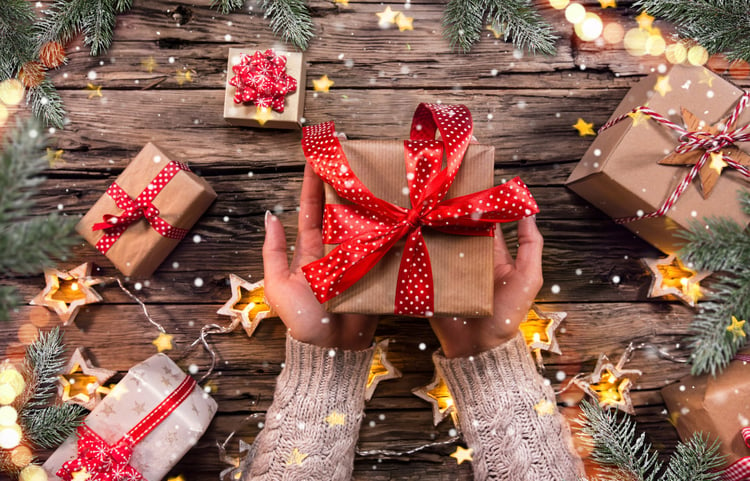 This holiday season will be one like we haven't seen before. Will it look like pre-pandemic, pandemic, or post-pandemic holiday or something entirely different? Here are a few tips to help you through the season.
2021 Holiday Tips for Marketers
As a marketer, just when you think you have the holiday season all figured out, something changes and you have to figure it out again. And, then when you think you've got that figured out, yup, it changes again. I guess it's true what they say, the only thing that is constant in life is change! This holiday season will be one like we haven't seen before. Will it look like pre-pandemic, pandemic, or post-pandemic holiday or something entirely different? Here are a few tips to help you through the season.
Intent, Intent, Intent
There is no substitute for intent data when building out your marketing strategy for the holiday season, especially if we aren't certain which holiday season is ahead of us. Need a refresher on intent data? Intent data is the collection of signals a marketer can consider when a consumer visits your website and browses, they are showing intent, raising their hand and letting you know they are a potential customer. It is these consumers that you must retarget to.
Consistency Counts
When you retarget to these consumers, you are likely reaching out across multiple channels: digital, social, email and traditional direct mail. Ensure consistency across channels by using personalized direct mail and digital impressions similarly – again based on that intent data.
What is your best offer? Use that offer consistently across online marketing and your direct mail retargeting programs. When providing a promotional offer, be sure to clearly call out start and end dates for the offer and any specific terms and conditions that must be met. We've all tried to redeem an offer, only to find out it expired or we didn't spend enough to qualify. 2021 was a big promotional year and consumers may be expecting those same deals this year.
Timing
It is important to watch the calendar closely. 31% of consumers plan to start holiday shopping before Halloween and more than half will have started shopping before Thanksgiving. Why? Inventory and supply chain issues, delivery delays and increased demand. One in four consumers (24%) are planning to spend more on Christmas this year than in 2020. For your direct mail programs, you'll want to leverage first class mail (with direct mail postcards 😊) when you can, to ensure 3 - 5 day delivery. And with so many consumers now comfortable ordering online, you have to plan for delays in shipping and increased shipping rates. The U.S. Post Office already announced it is temporarily hiking rates starting Oct. 3. FedEx and UPS are expected to follow suit.
Offer vs Order Channel
Be careful not to confuse offer and order channel. While many more consumers are comfortable transacting online (ordering), they still want to receive marketing material from their (offer) channel of choice. Tradition direct mail and now personalized direct mail remains the #1 offer channel for acquiring new customers.
Manage Expectations
We are always careful to manage customer expectations to ensure a satisfying customer experience. This year, we have more expectations to manage. Clearly state if a product is not in stock or on back order and when you expect to have it available. Clearly state if and how shipping timelines have changed so your customers get what they order when they need it. Clearly state if shipping rates have increased and if that is expected to be temporary, let the customer know that too.
Measurement Matters
When using promotional offers, remember that a relatively small percentage of consumers actually use "promo codes" when transacting. Maybe they left the coupon at home or didn't want to be bothered with entering the code online or maybe they tried to enter it and they mis-typed it so it didn't work. To effectively measure you have to tie back actual transactions across all channels to the marketing program that drove that transaction. And, speaking of QR Codes – yes, QR Codes work! Especially with direct mail programs.
Key Takeaways
Leverage intent data

Remain consistent across channels

Consider the difference between offer and order channel

Anticipate delays with shipping and increase shipping rates

Provide the best customer experience through transparency
Cheers to an early and successful Holiday season no matter what it looks like!