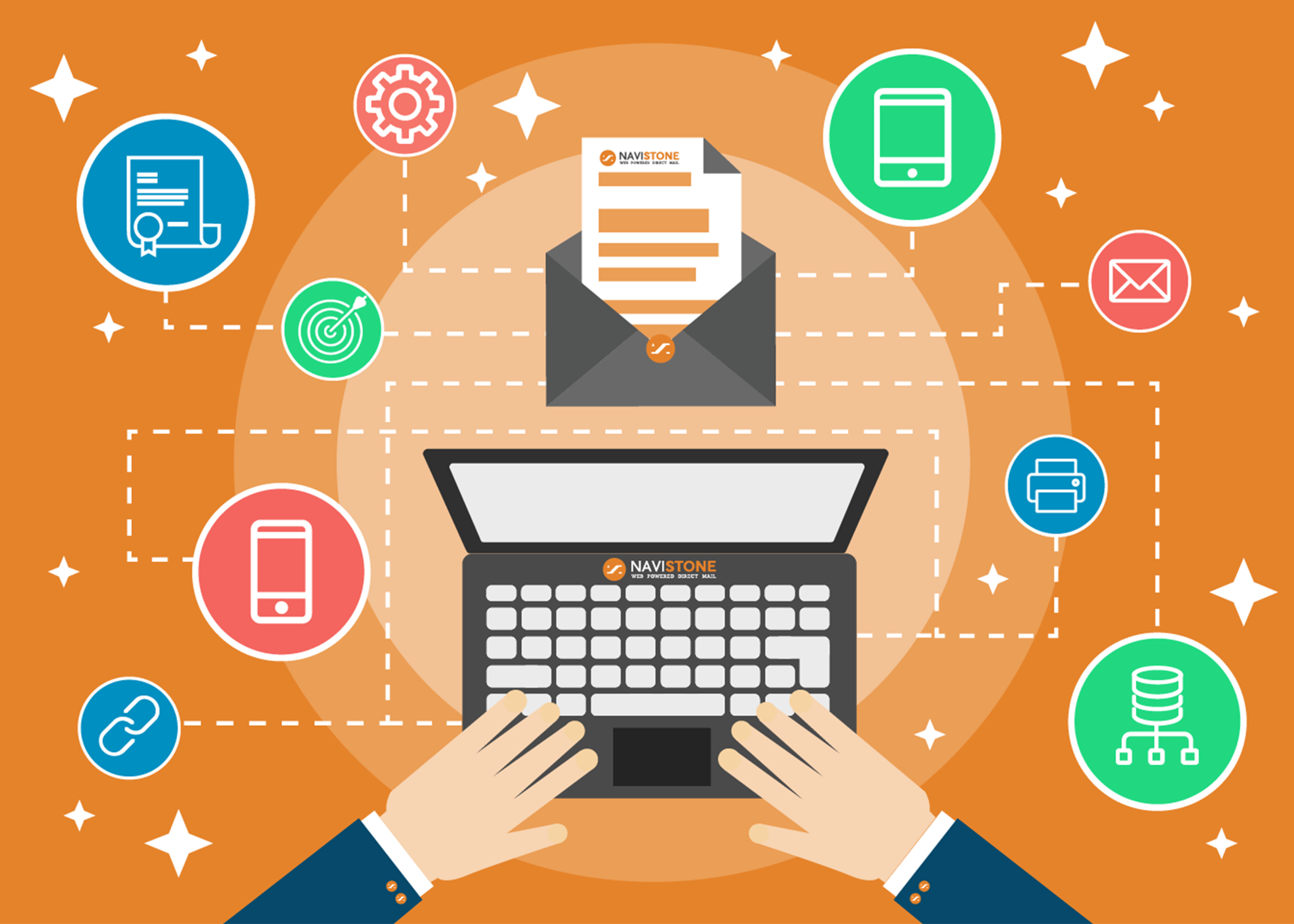 Get the scoop on what's new at NaviStone®

Wrapping up the Year in Silver Lining
As we wrap up the year 2020, many people around the world are prepared to breathe a deep sigh of relief. With the news of an approved COVID-19 vaccine and a stressful election year behind us, the feeling of optimism is creeping into the atmosphere again.
On any given day, the economic chart may read any variation of an alphabet letter…V, W, K, L. It has been a turbulent year, no doubt. However, there is hope. eMarketer predicts that total media ad spending in the U.S. will increase by 24% in 2021. This upward trend will continue through 2024 (although not as large of an increase following 2021 due to the sharp decline seen in 2020).
This is good news. Advertising spend is often a good barometer for how consumers are spending and, in turn, a good economic indicator. There is light at the end of the tunnel. We may still be traveling through this tunnel in Q1, but there is a light that we all see and are ready to take back the year.
NaviStone wishes you all the best in your journey out of 2020 and into 2021!
---

NaviStone in Action
Brands across industries are seeing great results when retargeting via direct mail with NaviStone. Not every browser is the same. NaviStone understands this and only mails a postcard to the visitor who is most likely to respond. This ability to use the power of intent data to reach the right customer browsing your website is driving conversions. Check out some of the results our clients have seen this year!
Contact us today to learn more about turning your website visitors into customers.
---

Quarterly Casual Corner
This piece is contributed by Jill Harrigan, Director of Business Development at NaviStone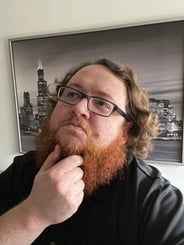 Hello and welcome to NaviStone's Casual Corner, where we take you behind the scenes by chatting with our very own team members. Today, we're excited to introduce you to Ken Herner, our amazing Senior Infrastructure Engineer! Ken manages and maintains NaviStone's entire cloud infrastructure including virtual machines, network security, and data management. Along with being a devops pro, he's also one of the kindest humans you'll ever meet. Originally from the Upper Peninsula of Michigan, he's been calling Cincinnati home since 2011.
How'd you hear about NaviStone / what made you decide to apply? I used to work at Astronomer with a couple of friends and one of them knew Tom White, NaviStone's CTO. We were all active in the Cincy-tech start-up scene and the three of us ended up joining NaviStone in January of 2018.
What's your favorite part of your workday and why? My day is pretty unstructured. While I always have a long list of things to do, I have to be able to switch gears quickly. It's impossible to get bored – that's probably my favorite part.
When you were a kid, what did you want to be when you grew up? I wanted to be an Astronaut because I've always been into space and science.
Let's talk about your favorite things:
Music: Recently it's become Amaranthe, Sabaton, Powerwolf as well as Retrowave / Synthwave
Movie: My #1 favorite movie of all time is Airplane; it's my style of comedy
Food: Chocolate glazed donuts
Drink: Iced Vanilla Latte (for the record, Ken is drinking one of these as we chat via video call. He makes them at home with his newly purchased Breville Barista Espresso Express Machine)
Hobby: 3D printing (he owns 6 of them and his latest project is a dice tower for use in Dungeons and Dragons)
If you could live anywhere in the world with all expenses paid – where would you go Somewhere in the Rocky Mountains where it's winter 9 months out of the year because it's my favorite season. I love snow!
What's your favorite NaviStone core value and why? Accountability not blame. The work I do is mission critical. If you make a mistake and we're down, we blame the process not the person – so we can make the process better. Here at NaviStone, the person who made the mistake does not get reprimanded. Instead, we fix the process. I once worked at a company where they would reprimand the person instead of the process. When that happens, the process never gets better.
Which brand (or organization) would you be absolutely stoked for NaviStone to land as a customer? Definitely the Holland America Line of Carnival. I've been on several Holland America cruises. It's an elegant experience.
How have you adapted to the new normal of COVID-19? It has been a little rocky. I used to joke that I'm too much of an introvert for the restrictions to really bother me. But being at work, going to lunch, going to dinner – even I miss these things. Luckily, I've got a great set up at home (workwise / tech-wise), but when it comes to socializing – you need those outlets too. I get socially distant tacos, attend many video calls, hop on Discord to talk, and play games with friends. I have a standing gaming session on Mondays with some friends and on Tuesdays we get together virtually to watch anime.
---

We Care. People Matter.
Spreading Happiness: While it may not be a basket full of sweet puppies or clear blue skies and a white beach, or something as basic as a good night's sleep, we're sending you smiles in one of our favorite formats...music. Our team at NaviStone has compiled this Spotify playlist of "NaviTunes" specifically designed to lighten up your day and spread some happy. We put this custom playlist together with a single goal in mind - to make you feel good! We hope you enjoy. NaviTunes Happiness Spotify Playlist
Welcome to the Team! NaviStone welcomes Hannah Falcione to our team! Hannah will be joining us in the new year as our Campaign Coordinator. She will play a critical role on our Operations Team working with clients to ensure all campaign assets are managed and ready to execute. We are thrilled to welcome her talents to our organization.
Join us for our upcoming virtual events! The NaviStone team is preparing for several virtual events throughout the year and we are excited to invite you to join in our discussions. From webinars and roundtables to deep dives on the latest industry topics such as first-party data, identity graphs and a "cookie-less" world, stay tuned for more details!
Follow us on Twitter and Instagram to see what our team is up to this winter! @Navi_Stone