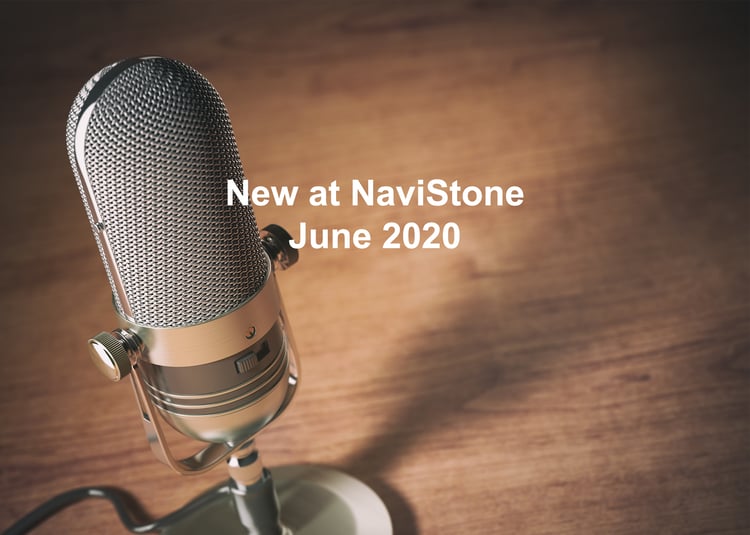 Get the scoop on what's new at NaviStone®
Those of you who really know us, know how important our core values are to us. NaviStone did not set out to be the premier provider of Web Powered Direct Mail.
Our mission, the very reason for our existence, is to create an environment where team members can reach their full potential, and produce great work that clients find highly valuable. It just so happens, the team we assembled are direct mail and digital marketing experts and so became our focus on reinventing digital retargeting with direct mail.
In order to make sure we live up to this mission, we've established four core values, more recently adding a fifth.
Our number one core value is: We care. People matter. Team members are genuinely concerned about each other. We don't have self-serving agendas. We listen to each other and seek to understand each other's ideas. Caring about each other also means caring about those things that team members either individually or collectively care about.
As a team, we stand unified in our belief that every human being is entitled to the same rights and opportunities regardless of gender, ethnicity, sex, religion or race.
NaviStone will continue finding ways to act on our words...we care, people matter.
---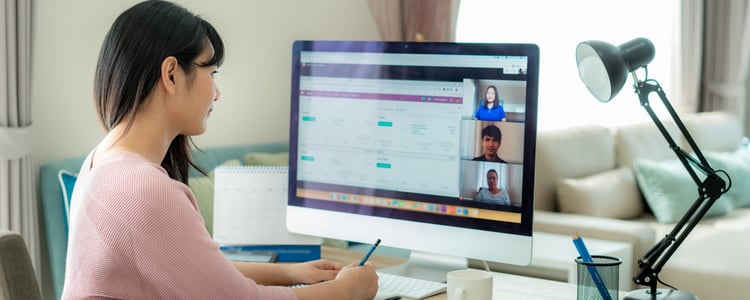 Unprecedented Times: What Marketers are Saying
The world is left to navigate through a challenge unseen before in this Century. Each industry is facing its own challenges, whether that be supply shortages, shipping delays or call center re-location. NaviStone surveyed our audience to get their insights on these unusual times. This is what they had to say.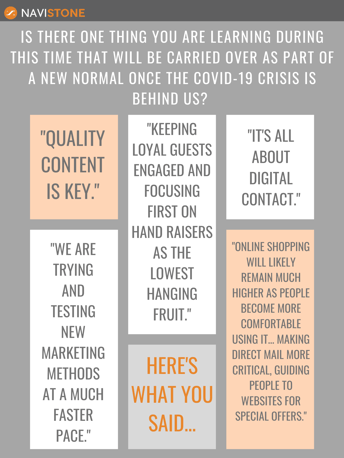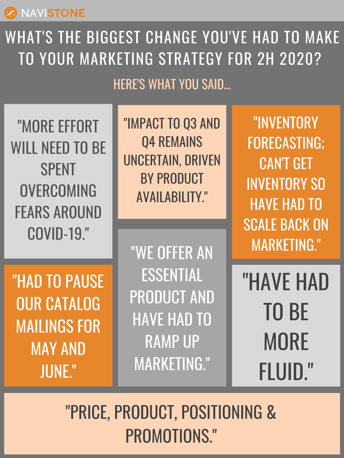 ---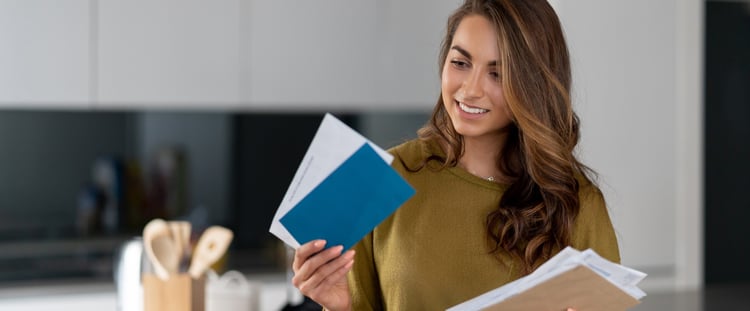 Drip, Drip, Drip...Boom!
Be intentional from the start with NaviStone's new Drip Campaign. Send your website visitors a series of messages via the most responsive marketing channel…direct mail. Triggered by website intent data, you can now send up to three sequential postcards instead of one to convert those consumers shopping your brand. Check out a recent success story below!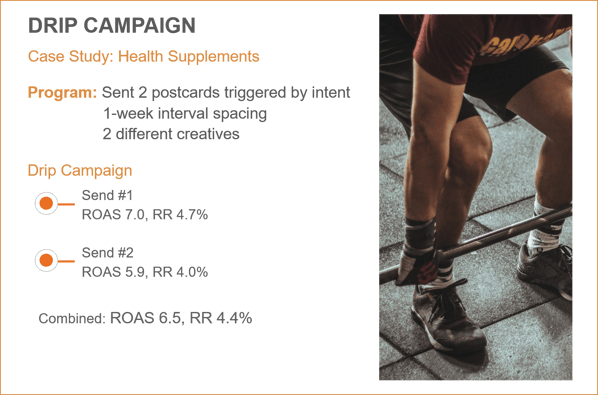 For more success stories or to test the Drip Campaign today, please reach out to your NaviStone partner or contact us at aarnspiger@navistone.com.
---

Quarterly Casual Corner
This piece is contributed by Jill Harrigan, Director of Business Development at NaviStone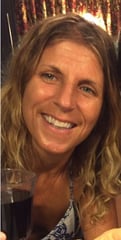 Hello and welcome to our very first Casual Corner interview! Each quarter, we'll be taking you behind the scenes by chatting with some of our NaviStone team members. Today, we're excited to introduce you to Traci Krall, our wonderfully talented Operations Manager.
Traci is responsible for fulfillment and client coordination, among a host of other things. Born and raised in California, she moved to Cincinnati in 2017 to take advantage of working out of NaviStone's HQ. Not only does she keep the NaviSquad motivated to complete important work for our clients, she also inspires us to stay fit. Every day at 3pm EST, Traci leads us in three 1-minute planking exercises.
Q. How'd you hear about NaviStone and what made you decide to apply?
Prior to the birth of NaviStone, I worked for a company in California called CohereOne who partnered with the founders of NaviStone. The majority of my work was with the pre-NaviStone team, so when they decided to end the partnership and become NaviStone, my decision to join the NaviStone team was easy.
Q. What's your favorite part of your workday and why?
Aside from collaborating with various teams within the organization, plank time is my favorite part of my workday.
Q. Let's talk about your favorite things:
Music:

I like a variety. A few favorites: Michael Franti, Parker Milsap, Ruthie Foster, Nina Simone, old school country

Movie:

Remember the Titans, RGB, Green Book

Hobby:

Yoga, CrossFit, Hiking, Paddle Boarding

Food:

Cauliflower, Brussel Sprouts, Broccoli, Asparagus, Artichokes

Drink:

Perrier – lime, Red Wine
Q. What's your favorite NaviStone core value?
No A$$H#@%s. The NaviStone team believes in working with partners and clients who share a mutual respect for the business, but also a respect for the people they do business with. I appreciate this.
Q. If you could give your 18-year old self some advice, what would it be?
It would be to read the book The Four Agreements. Really read it again and again until it sunk in.
Q. What's The Four Agreements about?
The four agreements are: Be Impeccable with your word, Don't take anything personally, Don't make assumptions, Always do your best. It is described as a guide to personal freedom, revealing the source of self-limiting beliefs that rob us of joy and create needless suffering.
Q. In your current role, which brand (or organization) would you be absolutely stoked to work with and Why?
Miyoko's Creamery, VegNews, CrossFit. Miyoko's Creamery & VegNews because I believe vegan is the way of the future. CrossFit because of teaching functional fitness. Both of these things have meaning and are important to me.
---

We've Moved!
NaviStone is thrilled to announce our new location. We have moved around the corner to 231 W. 12th Street, Cincinnati, Ohio. We have outgrown the old office and are excited to continue optimizing solutions and growing our operations from our new spot in Over-the-Rhine out of the historic Strietmann Building. Our team has been working remote these last several months and will start our transition back into the office in July with social distancing precautions intact. Come visit us when the time is right!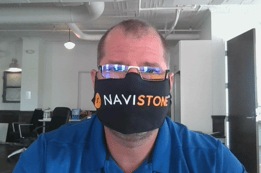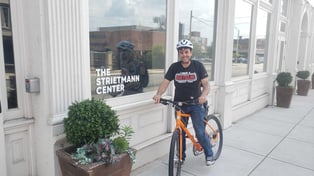 Join our Team!: Are you passionate about data and how it's helping marketers drive outcomes? Are you committed to understanding your customer's needs and obsessed with solving their problems? If you are interested in joining a progressive team view our job openings at https://www.navistone.com/career.