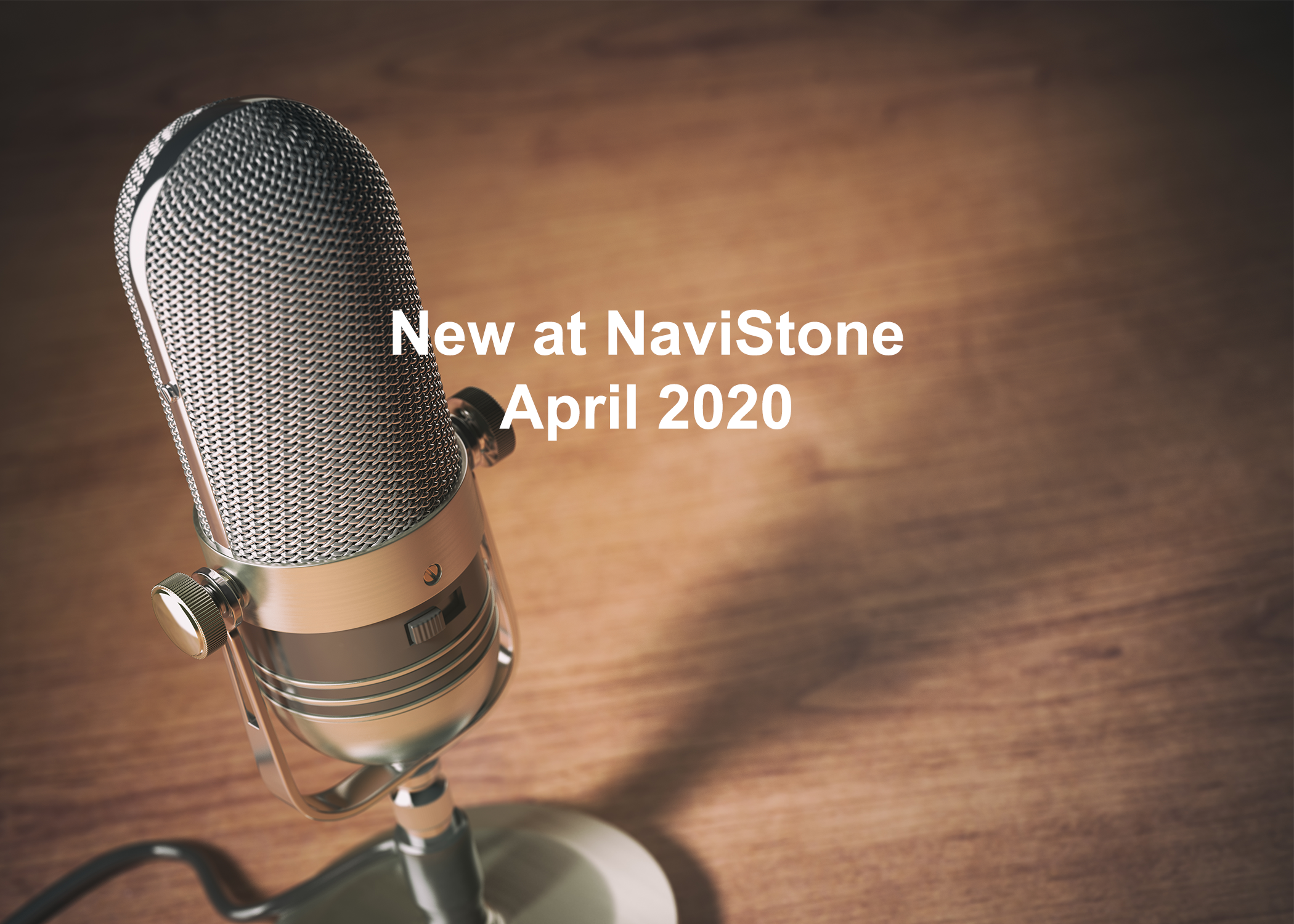 Get the scoop on what's new at NaviStone®
Staying Connected during Covid-19

We are aware that there is one headline dominating our inboxes these days…COVID-19. First and foremost, we hope you and yours are staying healthy during this time.
At NaviStone, we are inspired by the innovative approach businesses are taking to forge ahead and engage during this unprecedented global event. Now, more than ever, our customers need us to stay connected. We may be distanced from each other physically, but that does not stop our ability to interact with one another in new ways.
There is no better time for our community of marketers to rally together and lead with creativity, ingenuity and communication. Let's rise to the occasion and face this crisis together by reconstructing the path to purchase. Some of our consumers may have hit a fork in the road, so let's pave a new road, build that bridge and re-route. It's our responsibility as marketers to create and engage. We've got this.
---

NaviStone is the 2020 Tech Madness Champion
The NCAA annual March Madness basketball tournament may have been cancelled, but that didn't stop the Cincinnati startup community from competing in a bracket of their own. Hosted by Cincy Inno, the 2020 Tech Madness competition started with a bracket of 32 teams and one question: Which startups would you invest in?
Cincy Inno readers cast over 3600 votes and the winner? NaviStone! Along the way to victory, NaviStone beat out companies across various industries.
"Through Tech Madness we hoped to create a friendly competition that highlighted some of the exciting tech companies that made up Cincinnati's startup scene." Maddy Kennedy, Minne Inno
To read more about the Tech Madness tournament click here.
---


Web Traffic Trends in the Era of Coronavirus
As the leader in web-powered direct mail, NaviStone is in a unique position of understanding the digital body language of consumers online. We've been working with clients across multiple categories for years and have observed consumer patterns surrounding uncertain times such as the challenges we face today as a country.
By understanding this digital body language, marketers are able to leverage intent signals to not only deliver effective marketing for each moment of the consumer journey, but to provide thoughtful, agile messaging consumers expect and deserve.
Whether you're a retailer, small business, or big e-commerce player, we wanted to share the opportunities we're seeing based on web traffic data seen in the last several weeks.
Based on the web traffic data we monitor; we are seeing these following categories surging during this time.
Fitness
Food
Health & Beauty including vitamins and supplements
Home Goods, including home office furnishings
Home & Gardening
Outdoor furniture and décor
Pet food & supplies
If consumers are actively visiting your site and showing their intent, there is every reason to market to them.
For more information, get in touch with us! info@navistone.com.
---
We Care. People Matter.
Community Support: This past quarter, our entire team got together in Cincinnati for work, play and volunteering. The NaviSquad was honored to pack over 1000 Power Packs for the Freestore Foodbank in Cincinnati. The Freestore Foodbank's mission is to improve lives by eliminating hunger in partnership with the community. Their vision is to create a hunger-free, healthy and thriving community. The Power Packs are packs of food that are sent home each Friday with students to ensure they have something to eat on the weekends.
Shopping Night In America: At NaviStone, we recognize the strain the retail industry is under during this time. That's why we are encouraging you to participate in events like Shopping Night In America. Consider taking some time to help support retailers by combating recent sales declines through these mini-shopping holidays.
Welcome to the Team! NaviStone welcomed several new team members this quarter. Please join us in welcoming Dave Cameron, VP of Data Science, Scott Setera, VP of Operations, Kevin Logan, Senior Software Engineer, Nikki Shenk, Marketing Manager, Julie Thrash, Client Coordinator and Kevin Carney, Sr. Director of Business Development. We are thrilled to welcome their talents to our organization!

Join our Team!: Are you passionate about data and how it's helping marketers drive outcomes? Are you committed to understanding your customer's needs and obsessed with solving their problems? If you are interested in joining a progressive team view our job openings at https://www.navistone.com/career.
Show us your Space! #WFH: At NaviStone, we are practicing our social distancing and having fun when we can...virtually! From crazy hat day to snapping candid pics of our home work spaces, we love seeing each other outside of the office...during office hours. Show us your space! Snap a picture of your#WFH workspace and tag us on your favorite social media channel!