Get the scoop on what's new at NaviStone®
NaviStone Recognized with Startup Culture Award
NaviStone is honored to be recognized by TechOhio as the winner of the Startup Culture Award. In a statewide competition driven by Ohio's tech community, voters chose NaviStone in Cincinnati as the early-stage winner and Everykey in Cleveland as the late-stage winner.
"The most important thing to us is that employees know we care, and people matter," said CEO Larry Kavanagh. "People can work anywhere. There are lots of places to work. So, from the outset, it was very important that our employees know how we want to work together and treat each other. We want to know about people outside of work and let them know they're valued. We want our team to own their work, and we take our jobs seriously, but we think it's very important to be able to laugh at your own mistakes. We don't want someone thinking, 'People are going to think less of me because I made a mistake.' We're all going to make errors. The work is better if you can admit it, laugh at it and learn from it."
To read more about the TechOhio Startup Culture Awards click here.
To view the NaviStone culture in action, click the image below!
---
Make Your Direct Mail More Direct with These New Enhancements
Same season prior year: Could it make sense to mail a site visitor who browsed your site and scored high at this same time of year, last year? Take for example a seasonal advertiser. If cookie 123 visited your gift site last year in preparation for the Holiday season, it is likely that they will be in the market for gifts this holiday season as well – even if they didn't buy. Maybe they remembered your site, maybe they didn't. Mail this strong audience from last year, this year.
Layer on demo data to enhance website data: By combining web browsing activity with new data sources you can now increase the size of your prospect audience in a more targeted way. Our clients are seeing a positive impact on conversions when layering on demographic elements to better understand their prospects.
Automotive solutions: With car buyers spending an average of nearly 14 hours online during their search for a vehicle, marketers have a huge opportunity to make an impact for when it comes time to hand over the keys. NaviStone is excited to expand our web-powered direct mail solutions into the Automotive vertical, supporting Tier 1, Tier 2 and Tier 3. Tests are already defined and are expected to launch in early 2020, driving web traffic and showroom visits. In addition to driving car sales, we are expecting great results to increase service calls.
For more information, get in touch with us! info@navistone.com.
---
Movers & Shakers: NaviStone Team Updates
Community Support: This quarter, our Denver team came together to paint for a cause. As a holiday team-building activity we dipped our paint brushes and spent the morning adding a fresh coat of paint to the walls of the home used in The Family Tree Parenting Time Program. Family Tree is a non-profit human services agency providing innovative, life-changing services designed to end child abuse, domestic violence, and homelessness.
Welcome to the Team! NaviStone welcomed two new team members this quarter. Please join us in welcoming Jordan Ford, our new Campaign Fulfillment Manager and Jill Harrigan, Director of Business Development. We are thrilled to welcome their talents to our organization.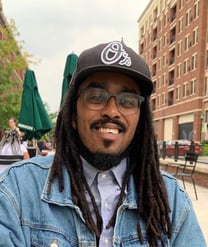 Join our Team!: Are you passionate about data and how it's helping marketers drive outcomes? Are you committed to understanding your customer's needs and obsessed with solving their problems? At NaviStone, we are expanding our team in several departments! If you are interested in joining a progressive team view our job openings at https://www.navistone.com/career.
Follow us on Twitter to see what our team is up to this winter! @Navi_Stone